CINQ Oriental Bistro & Cafe Olympic
CINQ ORIENTAL BISTRO
Due to COVID regulations our restaurant is temporarily closed for service, Take away can be ordered between 17.00-20.00
Introduction:
CINQ is an oriental journey through the five senses, tastes and ways of the Japanese 'power of five' principle. Through ancient beliefs, the Japanese let the number five guide them in a dining experience that goes full circle.
Five senses  –   smell, taste, sight, touch, hearing
Five tastes –   sweet, sour, bitter, salty, umami
Five ways –   raw, simmered, fried, steamed, grilled
CINQ is located in Amsterdam South, surrounded by water and overlooking the Olympic Stadium. The name – which means 'five' in French – refers to both the 'power of five' as well as its Olympic neighbours. And while the flavours transport you to oriental worlds, the atmosphere is vibrant and cosmopolitan with a touch of French finesse. This is CINQ.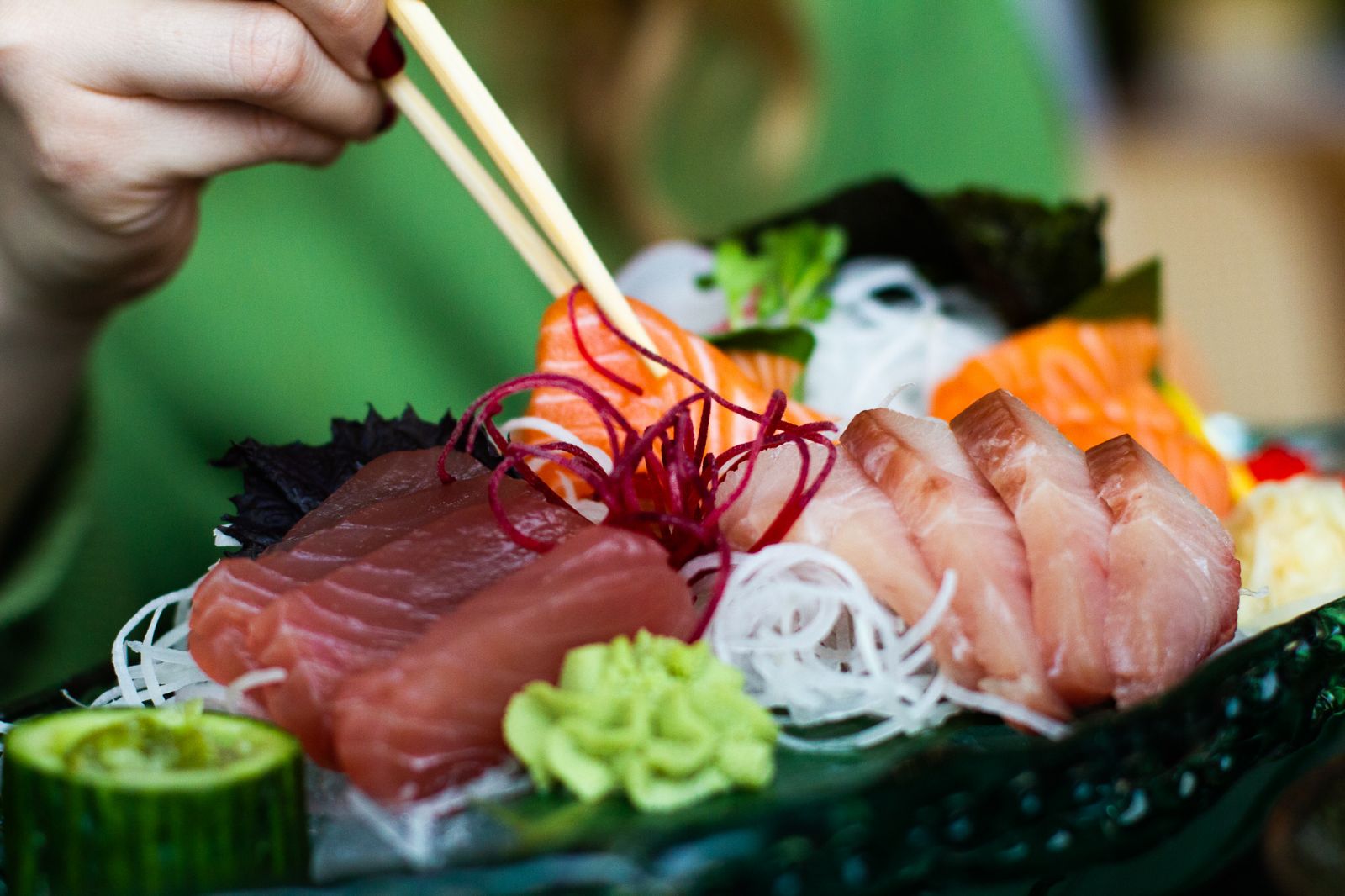 Our story:
The number five is of great importance in Japanese culture. This 'power of five' provides the guidelines for eating and has provided these for many centuries. And though the Japanese do not have these words engraved in their cookbooks, they have them ingrained in their culture.
At CINQ, we let the 'power of five' guide us.
We believe any dining experience should stimulate and entice all the senses. From the obvious smell and taste, to a beautiful sight – not only in your surroundings but also on the plate. The importance of touch is felt in textures. Textures of food, but also that soft velvet couch and gorgeous tableware. Lastly, hearing. The soft murmur of chatting, the clinking of glasses and even the stream of water and the wind blowing through the trees.   
When it comes to tastes, the Japanese believe every meal should contain all five. Sweet, sour, bitter, salty and of course, umami. But whether you are from Japan or South-America, every taste bud is much like the other.
While there is great variation in diets all over the world, when it comes to taste, there is a surprising global consensus on which flavours combine well. The secret? It is all about balance. Salty oysters, sweet edamame, acidic rice vinegar, slightly bitter lemon zest and the richness of miso or truffle – every flavour finding its place on the plate. 
And finally, there are five ways dishes can be prepared. And according to Japanese tradition, all of these ways should be utilised in the preparation of your meal. Starting off  with delicate flavours of raw fish. Followed by soup or simmered greens. Then, the crunch of fried tempura or spring rolls. Steamed black bean oysters and ending with grilled meat or fish. CINQ invites guests on this enticing journey through flavours and textures.
These five senses, five tastes and five ways are served in a cosmopolitan atmosphere with modern French finesse in the heart of Amsterdam South. Overlooking the Olympic stadium, its five rings are just the final element that complete the circle of CINQ.
Key Message:
CINQ – Oriental Bistro invites you to explore the oriental tales through rich flavours and textures of the Japanese 'power of five,' served in cosmopolitan atmosphere that combines modern Asian aesthetic with sophisticated French finesse.
Key Information:
Opening hours:
Dinner: 17:00– 23:00 hours, every day
Kitchen type: Oriental Cuisine; sushi, dim sum, curry, rice
---
CAFE OLYMPIC
Due to COVID regulations our restaurant is temporarily closed for service, Take away can be ordered between 17.00-20.00
Introduction:
Going for a coffee run – or sprint – in the morning? A quick lunch for champs? Or a casual comfort food dinner for a great finish of the day? Cafe Olympic is the neighbourhood's dug-out to score some kick-ass coffee and comfort food in a casual vibe – all day long. Whether it's the businessman from around the corner, a local Amsterdam South family or a hotel guest that just checked in. At Cafe Olympic, it's anyone's game. We believe that, just like sports, food has the power to connect people while making them feel like winners. And that's the medal we're striving for.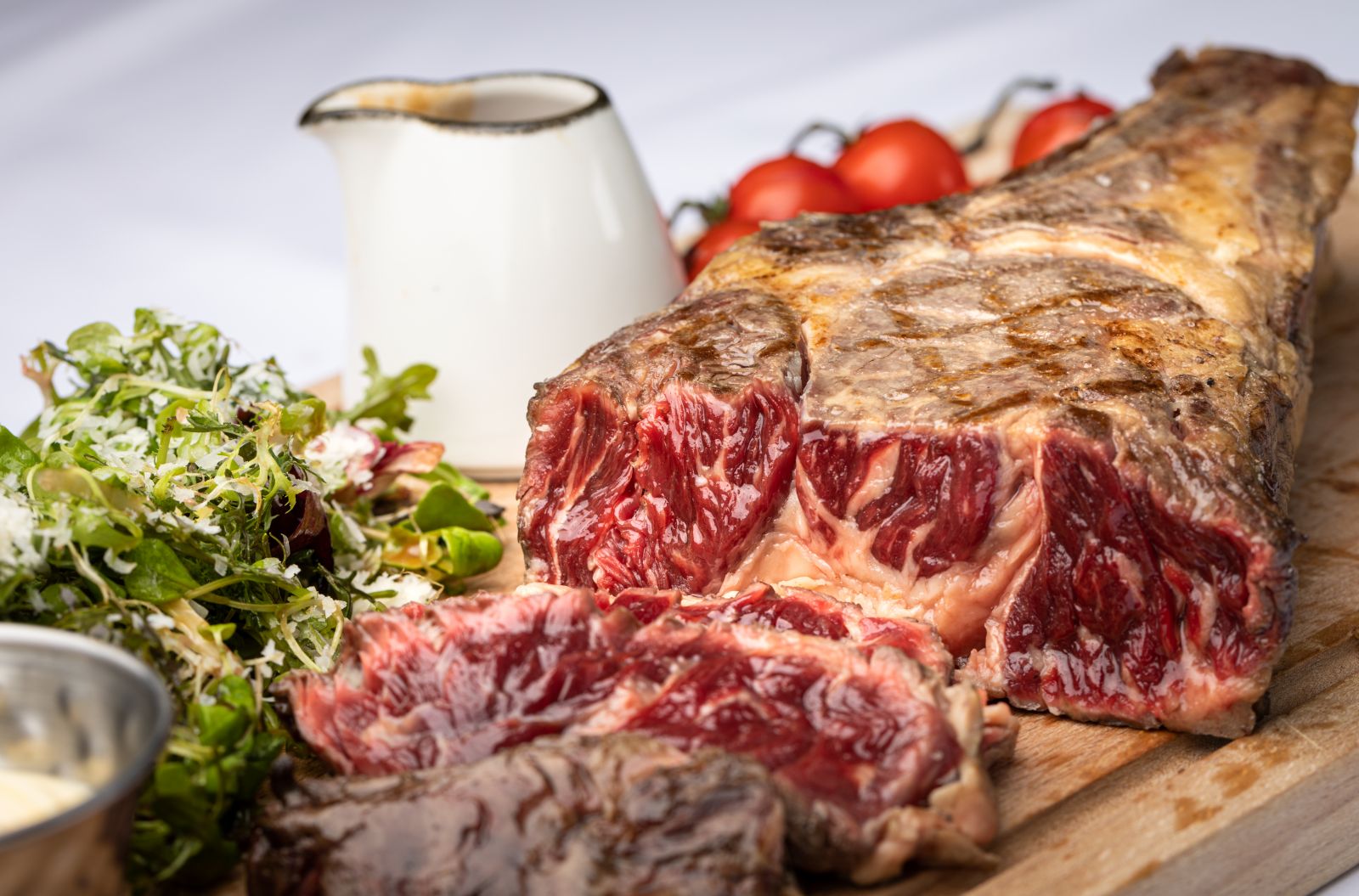 Our story:
It's 1928, and Amsterdam is bustling. Not just because of the regular city dwellers, locals and tourists roaming around town. It's something much greater than that. This year, Amsterdam hosts the Olympics. An event that will become the greatest sports event the country has ever experienced. Thousands of athletes, spectators and supporters gather from all corners of the globe. Excitement, enthusiasm and energy fill the air. Sports have the magical power to connect people. And at Cafe Olympic, we do just that.  
Whether it's the businessman going for a coffee run in the morning, hotel guests grabbing a quick lunch before going out exploring or the local Amsterdam South family having a casual comforting dinner. At Cafe Olympic, it's anyone's game. The bistro-cafe, located in the Olympic Stadium neighbourhood, connects people in a way the sports event did in 1928. In a laid-back bistro atmosphere, guests are welcomed all throughout the day to fuel up with coffee, comfort food and casual vibes.
Cafe Olympic has a line-up of all-star players for their comfort food team. Coffee and cake to get a head start of the day. A quick and casual lunch with a carpaccio or club sandwich, caprese salad or croquettes on bread. And a slam dunk of juicy burgers and ribs, grilled lobster and steak, and home-style pastas to end the day. It's medal-worthy comfort food. Because we believe that our food should serve the same purpose as sports – to de-stress and make you feel good.
For a quick start or an amazing finish - Cafe Olympic is the casual all-day destination to score some kick-ass coffee and comfort food.
Key Message:
For a head start in the morning or a delicious finish at night. With its kick ass coffee, comfort food and casual vibes, Cafe Olympic connects people while making them feel like champs.
Key Information:
Opening hours:
Lunch 12:00 – 16:00 hours, every day
Dinner 17:00 – 23:00 hours, every day
Kitchen type: International Cuisine; sandwiches (lunch only), salads, pastas, burgers, spareribs, steaks, lobster
---